Welcome to family life! Perhaps you have been following us for a while and have already gone through the stages of pregnancy, childbirth, and the postpartum period with us. Here you will find information and tips about family life that we have gathered from our own experiences. As with all our information, this section does not claim to be exhaustive and is based on our knowledge and experiences. You can always leave us comments below with ideas for new topics that we can include here. Have fun browsing!
Our Family Guide: Recommendations from us
Interview
Co-Parenting: How the dream of motherhood can come true even without a stable partner
There aren't too many options today for having a child when a partner is absent. In addition to adoption, co-parenting is also an option, which we believe is a great alternative. Katja chose this option and fulfilled her dream of becoming a mother. She tells us in the interview how she came to this decision and the highs and lows she experienced on her journey.
Tips
Baby Food - How does it work and what do I need to watch out for?
When it comes to introducing solid food, there are just as many opinions as there are about baby sleep. Here, too, we say very clearly, trust your gut feeling and your child's signals. And take a look at the solid food online course by the lovely Kareen Dannhauer.
Our parental leave model - redesigned four times
Bei all unseren Überlegungen haben wir uns stets an dem orientiert, was am passendsten für unsere Arbeitgeber wäre. Als uns das klar wurde, haben wir den Fokus geändert.
App
Aumio - Meditative Sleep Aid
Children experience so much every day that it can sometimes be difficult for them to wind down in the evenings. Many families have developed a routine before bedtime to help their children relax. Now there's a routine that you should definitely consider.
The Aumio app provides your child with meditative audio stories with magical tales. We can say from our own experience that at the end of the audio story, not only the children have fallen asleep. And the great thing is that health insurance companies also participate here. So, be sure to tune in, once again a big heartfelt recommendation.
Family Literature
Our Tips About Children
Lieblinge - Healthy Feet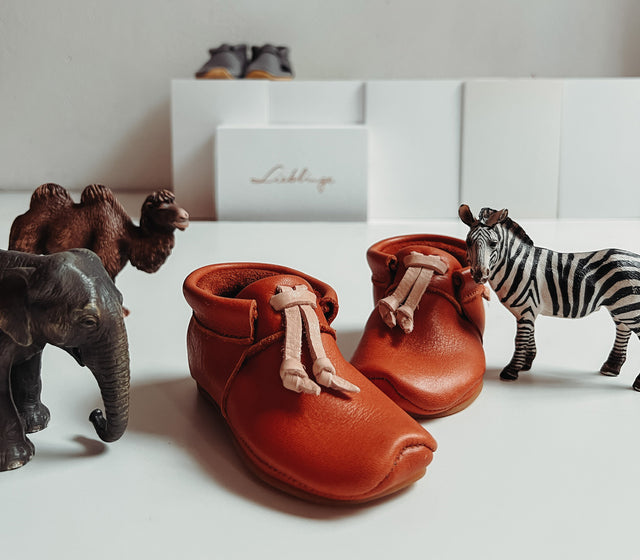 We talked with Nadine and Oliver from Lieblinge Berlin about healthy feet and asked them what to consider when buying the first shoes and how to recognize a good shoe.
Interview
New Baby, New Job, and Still Work-Life Balance? Interview with the Senior Customer Experience Manager at ooia
We asked Carolin Pabst how she manages to achieve this.
Gift Ideas
Our Favorite Children's Books
Profiles we love & recommend
Disclaimer: Holistic advice also means advertising!
One of our goals is to provide you with a comprehensive overview of topics related to getting pregnant, pregnancy, babies, and becoming/being parents. We also want to introduce products that we do not carry but that are part of the overall package for us, or that we have used ourselves and therefore want to recommend to you. For these products, we often work with, but not always, affiliate links, and in some cases, we have tried to include a code for you to get discounted prices. Legally speaking, we are thus engaged in advertising and must declare this accordingly.